Activities
---
Monday 8 November 2021
---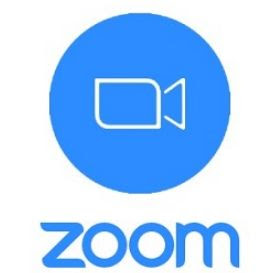 List Of  Weekly ZOOM Sessions
Please find below our weekly zoom timetable, and if you have any suggestions for future sessions, do please send me an email.
MONDAYS
09:00: Line Dancing (Full)
WEDNESDAYS
11:45: Pilates
18:00: French Conversation
FRIDAYS
10:00: Tai Chi
17:00: Belly Dancing
List Of WEEKLY In-Person Sessions
TUESDAYS
10:00 Jewellery Class
WEDNESDAYS
10:15: Yoga with Marcos
11:45: Pilates with Rosie
THURSDAYS
10.00: 1-1 Digital Support with Neil (Full)
11:15 – 12:15: Flamenco with Sam (no class this week)
13:00 – 15:00:  Creative Digital Photography with Zoe
FRIDAY
12:00: Lunch at 7Dials (Full)
14:00: Aromatherapy Class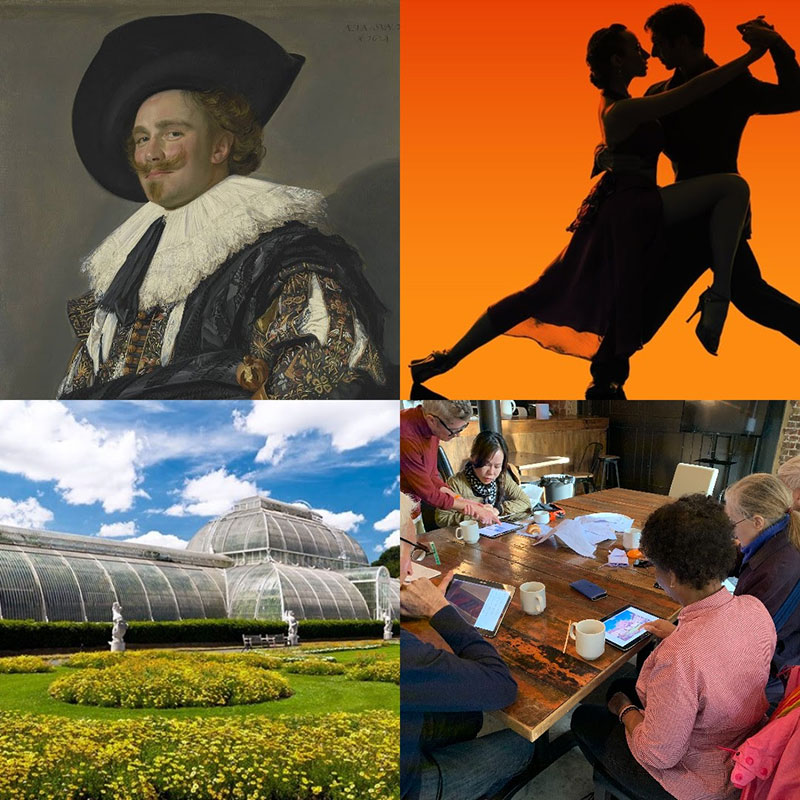 NOVEMBER 2021
WEDNESDAY 17th
1:30: Chris Barlow Talk -"Soho is the heart every city ought to have" [Dan Cruickshank's "Soho" ].
Join Chris as he traces the history of Soho from a Royal Hunting Ground to the Beating Heart of Bohemian London.
---
DECEMBER 2021
WEDNESDAY 1st
14:00: Tudor Allen Talk – History of Charles Dickens and Camden
WEDNESDAY 8th
16:00: Xmas Lights Walk, see the light in Central London, finishing at Phoenix Garden for Mulled Wine and Mince 🥧 Pies.
TUESDAY 14th
1st Christmas Lunch
WEDNESDAY 15th
2nd Christmas Lunch
---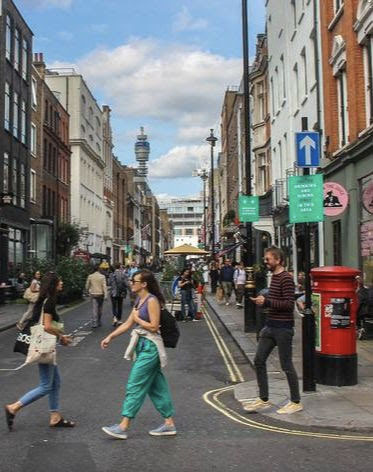 CHRIS BARLOW TALK
Soho: Saints & Sinners
Wednesday 17th November
STOP PRESS!!
My apologies everyone. This is a TALK not a WALK.
Please join us at 1:30 for free tea and coffee and then list to Chris, who will will trace the history of this fascinating area from its days of being one of London's most desirable areas to the present day with its dynamic mix of restaurants, bars, galleries and is still the beating heart of Bohemian life.
Wednesday 17th November, 1.30 Meet at Phoenix Garden for a 2 pm start
BOOKING ESSENTIAL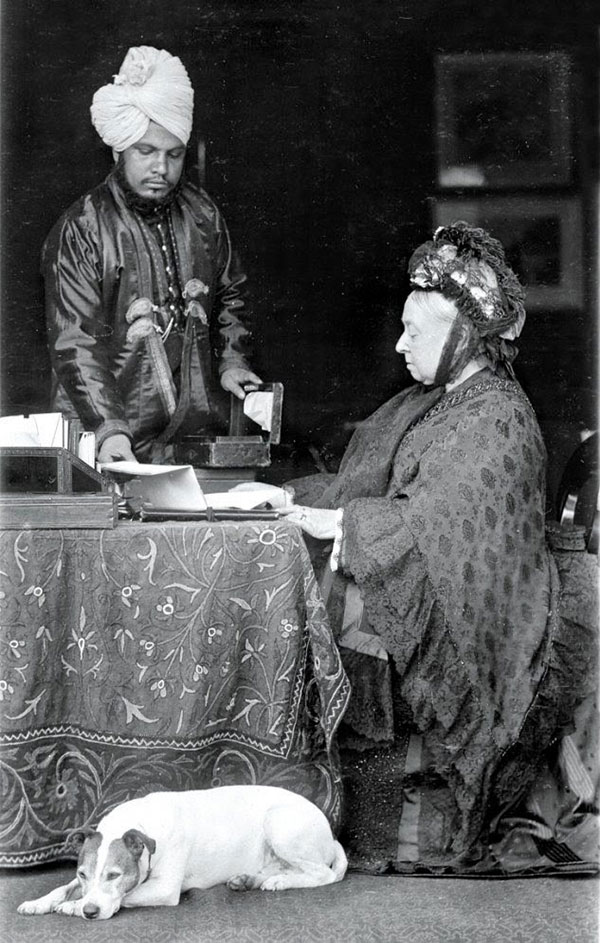 ROYAL COLLECTION WEDNESDAY AFTERNOON ZOOM TALK
This Wednesday's Community Zoom talk will be about the Golden and Diamond Jubilee celebrations of Queen Victoria.
This will be followed by a special extended Dawn's Discourse (a talk from the Community Programme's Dawn Purkiss) on Queen Victoria's love of India, which was so prevalent in her Jubilee celebrations.
Please email me for the Zoom Link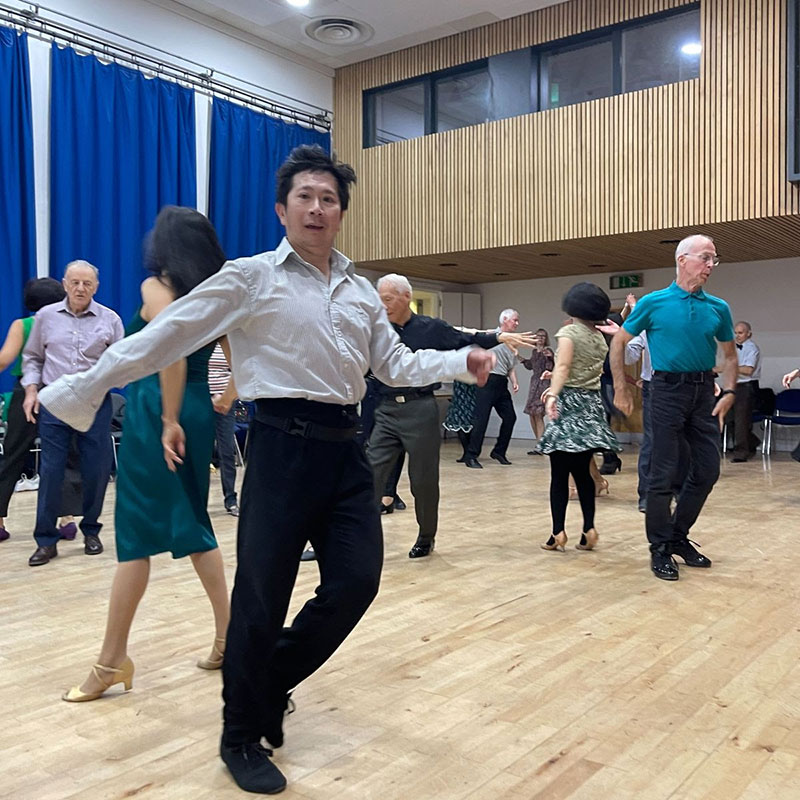 WEEKEND SOCIAL DANCE
Our next weekend social dance at Dragon Hall with "Vera the Diva" will take place on Saturday 4th December.
This month's session will be a little longer (from 1- 3:30) with a shorter dance workshop (45 mins) – giving dancers more time to dance (as requested).
Note: For this session, you will need to book with ME first. Please do not use our website to pay beforehand, as there will be less spaces due to people being on the reserve list (they missed out last month)
Cost of dance (including refreshments) will be £3.50